The World Arena Ice Hall
The World Arena Ice Hall is one of the finest training facilities in the world. The complex is home to dozens of world-class figure skaters and coaches, The Broadmoor Skating Club, Colorado Gold Speedskating Club, The Broadmoor Curling Club, and numerous youth, high school, and adult hockey leagues.
With two sheets of ice (one NHL - one Olympic), four jump harnesses, video analysis, and a ballet studio, The World Arena Ice Hall offers a comprehensive off-ice and on-ice training program that has attracted athletes from all over the world.
To learn about the World Arena Ice Hall Adult Hockey League, click here.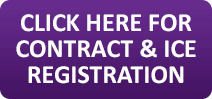 Contact

For Information on Learn To Skate, Learn to Play Hockey or Public Skate Times please contact the skating office below.

Ice Hall Office: 719-477-2178
Learn-to-Skate Program - 719-477-2153

Public Activities Information - Figure Skating, Adult Hockey, & More

Visit the links below for more information on the following Public Activities:

Training Here & Guest Coaching

Training Here

The World Arena is home to The Broadmoor Skating Club, one of the largest skating clubs in the United States. The Broadmoor Skating Club has produced more than 50 national champions including 24 U.S. Champions at the Senior level, 3 Olympic Champions, 6 World Champions, 5 World Jr. Champions and 5 World Professional Champions. Each year the BSC is well represented at the U.S. Figure Skating National Championships.

The World Arena figure skating program offers the following to all members of the Broadmoor Skating Club, and the many athletes and coaches that visit to train here throughout the year:

More than 120 hours of ice is dedicated to figure skating weekly
Freestyle sessions classified for all test-levels
Pairs & Dance Sessions
Power, Spin, Jump and Repertory on-ice classes (in the summer)
A ballet studio and team of nationally acclaimed Modern Dance, Ballet and Pilates instructors
A strength & conditioning program and fitness center
Three on-ice jump harnesses
Dartfish videography
A Pro Shop specializing in figure skating needs

---

Figure Skating Session Rates

45-minute session drop-in rate: $10.75
45-minute session contract ice rate: $8.75 (please contact skating office for contract ice times)

For all Summer Skate prices and class descriptions, please go here.

---

Guest Coaching Policy

Guest Coaching Requests are taken on a case by case basis. However, any potential Guest Coach must follow the following procedures:

Guest coach must submit a letter of request at least 14 days prior to their arrival. Please note: Submitting a letter is not an approval. Please send correspondence to Allan Long, Director of Event Services-Ice Hall at along@broadmoorworldarena.com.
Guest coaching status is on a case-by-case basis and must be authorized in writing by the CSWA prior to arrival. Coaches will be permitted access to the facility for a period determined by the CSWA. Usually, this period will consist of no more than one week at a time every six months. CSWA Staff reserves the right to limit or extend periods on a case-by-case basis.
Guest coach must submit credentials demonstrating Professional Skaters Association membership, and have at least a Basic Accreditation rating.
Guest coach must submit credentials demonstrating U.S. Figure Skating membership, and have a Category A Certification.
Guest coach must submit proof of completion of SafeSport training course.
Prior to arrival, proof of insurance must be received by CSWA Skating Office.
Guest coach may not bring with them or invite other coach(es) to be a Guest coach.
Guest coaches are expected to dress in a professional manner while at CSWA.
Guest coach must purchase a Guest Coach ticket ($8.50 per session or $25 daily pass) from the Skating Office for each session on which they plan to teach or shadow.
There is no soliciting of other skaters. Guest coaches may bring in their own students to teach; however, contracting lessons with CSWA resident skaters is prohibited.

If you are interested in joining our figure skating training program, please contact Ice Hall administration at 719-477-2153.

Rent The Ice Hall

If you are interested in a private ice rental for hockey, broomball, figure skating, skating parties or for any other purpose in the Ice Hall, please contact the Ice Hall Director of Event Services at (719) 477-2120 for ice availability and pricing. Rates may vary based on time of day and year.

On a space available basis, the Ice Hall may rent rooms for birthday parties or other group parties, in conjunction with our Public Skating sessions - shown on the Public Activities page of this website. The cost for a private room is $25 per hour, and the per head cost is based on the Public Skating Admission and skate rental rates. Please call (719) 477-2178 for more information if you are interested in hosting a skate party at the Ice Hall.

Food and beverage packages for room rentals are customizable by the Ice Hall Cafe. For more information, please call 818-636-4789.