D-49 Sand Creek Graduation
Saturday, May 25, 2019 at 9:00 AM
Location
The Broadmoor World Arena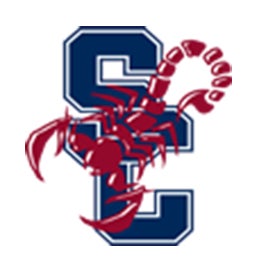 Rules & Regulations for 2019 Commencement
The Broadmoor World Arena Concession Stands will be open for this service. No outside food and beverage.
The following items will not be permitted inside of the Broadmoor World Arena:

Helium Balloons
Beach Balls or Water Guns
Silly String or Confetti
Horns, Cow Bells, Sirens or any other Noise Maker
WEAPONS ( including items that resemble weapons)
Selfie Sticks
Large Signs, Posters or Pictures that obstruct the view of those around you
Recording Devices that will obstruct the view of those around you (i.e. Holding up an iPad/tablet, Tripods, etc.)
Remote controlled recording devices (i.e. Drones)

If you have a stroller or infant carrier/car seat, it must be checked at the Penrose Club Entrance. There is no room in the seating area for these items. Please hold small children in your laps.
Guests are not permitted on the arena floor at any time unless participating in the graduation ceremonies. This includes taking photos.
Please do not stand as it blocks the view of others.
Guests may save no more than 2 seats. Ten minutes prior to the start of the ceremony, the open seats will become available for others. Disputes in regards to saving seats may result in ejection from the Broadmoor World Arena.
Below are the Broadmoor World Arena's acceptable bag sizes. Clear tote, clutch, purse, wallet and plastic storage bag. Diaper bags and medical bags will be allowed.
Read More
Performance Schedule

Saturday, May 25, 2019

at 9:00 AM

CAL