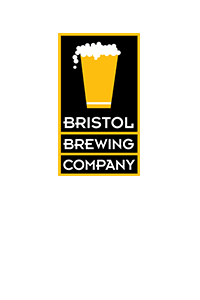 In June of 1994, Bristol Brewing Company settled comfortably in the lap of Pikes Peak and began hand-brewing flavorful, one-of-a-kind ales for the people of Colorado. Our mission was to make beer that called to mind three things: quality, purity, and sanity. That's why we make our ales using only natural ingredients. You will find us on draught and in bottles at fabulous bars and restaurants throughout the state as well as in six packs at your favorite liquor store. So, if you should get your hands on a Bristol beer, know that it was brewed fresh no more than a few hours from where you're sitting.
Bristol Brewing Company's Laughing Lab Scottish Ale is not only an award-winning ale, it is the official ale of the World Arena. It's nutty, roasted flavor is mildly sweet, but not too rich. Smooth and luscious! The Broadmoor World Arena proudly serves Laughing Lab Scottish Ale.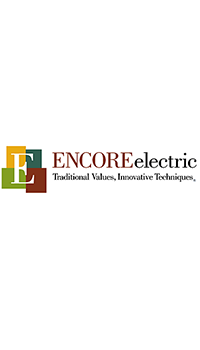 Encore Electric, Inc. is a privately held Colorado-based company that focuses on delivering to its customers a wide array of electrical construction solutions and maintenance services. We have earned the reputation for high-quality work, innovative ideas and customer satisfaction throughout Colorado due to the dedication of our merit shop craftsman.
Encore Electric provides design/build and design/assist services including extensive preconstruction cost analysis and constructability reviews. We utilize the most recent technological advancements in virtual collaboration and modeling.
Our diligence in detailed project management, and the continued education of our team, assures the highest quality and safety for each of our complex projects. Our service department offers comprehensive post-construction services and maintenance programs including 24-hour on-call support and proactive maintenance services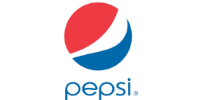 Pepsi's success is the result of superior products, high standards of performance, distinctive competitive strategies and the high integrity of our people. Many of Pepsi's brand names are over 100-years-old, but the corporation is relatively young. Pepsi was founded in 1965 through the merger of Pepsi-Cola and Frito-Lay. Tropicana was acquired in 1998 and PepsiCo merged with The Quaker Oats Company, including Gatorade, in 2001. Proudly served in all of our concession stands.

Proud sponsor of the Broadmoor World Arena. Phil Long Ford Motor City is proud to be one of the premier dealerships in the area. From the moment you walk into our showroom, you'll know our commitment to Customer Service is second to none. We strive to make your experience with Phil Long Ford Motor City a good one.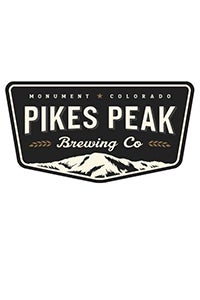 We established our Monument, Colorado brewery in 2011 as a place for our community to connect and come together. We believe the best beers are ones shared with friends and we hope that wherever you find a Pikes Peak Beer, it finds you in good company.
We would rather brew for our neighbors than notoriety, so our beers are personal expressions that stay faithful to classic styles. We're lucky to be at the source of some the country's finest ingredients. From our abundant grains and fresh hops to our pristine waters, we're inspired by our landscape to make beer as solid and iconic as our namesake mountain.
Since receiving such an overwhelming response, we've made it a priority to give back to the community that's been so good to us. Our seasonal beers support organizations that make our corner of Colorado such a great place to live. At Pikes Peak Brewing Company, we're elevating the craft of beer and invite you to join us on our trek to the summit.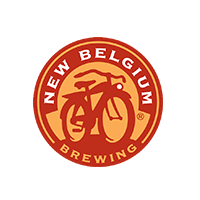 New Belgium Brewing Company, makers of Fat Amber Ale and other Belgian-inspired beers, began operations in a tiny Fort Collins basement in 1991. Today, the third largest craft brewer in the U.S., New Belgium produces seven year-round beers; Fat Tire Amber Ale, Sunshine Wheat, Blue Paddle Pilsner, 1554 Black Ale, Abbey, Mothership Wit and Trippel, as well as a host of seasonal releases. In addition to producing world-class beers, New Belgium takes pride in being a responsible corporate role model with progressive programs such as employee ownership, open book management and a commitment to environmental stewardship.

At Kangaroo Coffee, we understand what makes the Springs so special. It's the individuals and institutions that serve, educate and protect our community. The not for profit organizations, social enterprises and local businesses that create a positive impact. And it's the beautiful environment that makes this a healthy and vibrant place to live, work and play.
That's why every day, for each of you, in the one place we call home, we serve delicious organic coffee, espresso, teas, smoothies and artisan-baked goods. Delivered with a personal connection, guided by sustainable principles and practices, and inspired by a commitment to the local community.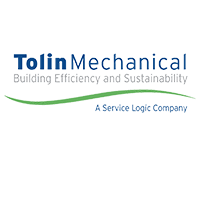 Tolin Mechanical is a privately held organization established in 1948 in Denver, Colorado. For more than half a century, Tolin has provided focused energy- and service-based offerings throughout the United States. Our best-in-class offerings include: HVAC/R Maintenance, Facility Staffing, Energy Sustainability Services, and Design-Build Retrofit Services.
Tolin Mechanical employs over 250 associates, serving more than 1500 clients, in approximately 45 million square feet of space across the United States. Our primary locations are in Arizona, Colorado and Virginia.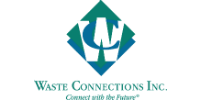 From residential trash and recycling collection to commercial garbage removal and removal of construction waste, we provide customers with a range of disposal services to fit your individual needs. With our collection vehicles and environmentally sound, cost-effective service, we ensure dependable, high-quality garbage collection for the people and businesses of Colorado Springs and surrounding communities. Waste Connections of Colorado is the exclusive trash provider for the Broadmoor World Arena.

zTrip of Colorado Springs, a fresh take on your trusted ride service with a new look and more ways to book your trip through the zTrip mobile app and online. Don't have a smartphone? No problem, you can dial (719) 777-7777 or hail us on the street. Our mission is to serve the community by providing a safe and memorable ride experience to everyone regardless of your technological ability or mobility. Our drivers are fully insured and completely vetted including background checks, to ensure you have the safest trip possible. We also have wheelchair accessible vehicles available. We operate 24 hours a day, 365 days a year, and we have no surge pricing. Experience the zTrip difference.
We are proud to be a partner of the Broadmoor World Arena and Pikes Peak Center.